Game news RoboCop Rogue City announced on video by Nacon
Published on 07/06/2021 8:35 PM
An icon of action cinema from the 90s, Robocop is back in a new title. RoboCop: Rogue City was indeed announced this evening by Nacon, MGM and the Teyon studio, to which we owe in particular Terminator: Resistance.
The hero 50% man, 50% machine, but 100% cop will be back in 2023 on consoles and PC for a new adventure, based on the first three films of the license born in 1987. As 34 years ago, it will be necessary to help Alex Murphy, transformed into robotic super-policeman, to save the city of Detroit from criminals and various corporations seeking to extend their hold over the city and its inhabitants. The developers of RoboCop: Rogue City have so far only released a short teaser announcement, but we are promised an action-adventure game "faithful to this monument of science fiction". If you feel like you haven't seen the character for a very long time in the video game, that's okay. RoboCop's last console appearance was 20 years ago, and the last title released is a mobile game developed by Glu in 2014. We won't know more yet, but we have two small statements, respectively transmitted by Robert Marick of MGM and Alain Falc, current CEO of Nacon to our colleagues from Gamekult :
We look forward to working with NACON and Teyon to bring one of MGM's most timeless licenses back to video games in an original storyline. The film is known for its gripping action and intricate storytelling, and we can't wait to see RoboCop fans get their hands on it.

RoboCop: Rogue City fits perfectly with our desire to offer innovative gaming experiences accessible to a large audience.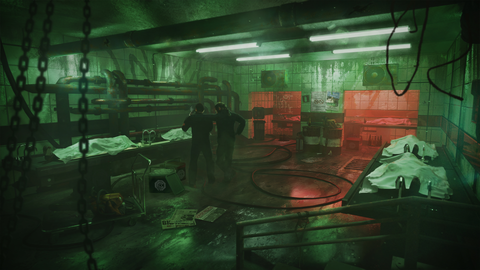 Through MalloDelic, Journalist jeuxvideo.com
MP