Niantic Labs wants to remove some improvements added to Pokémon Go to accommodate the pandemic. Within the community, going back is not well received.
Pokémon Go is about to become again Pokémon Go, after a new round of changes that should encourage users to come out of their homes. However, this back to normal, decided because of a health situation which is improving thanks to vaccination, is not to everyone's taste. In particular, there is a measure that is debated within the community: the reduction of the interaction distance with PokéStops and Arenas.
Niantic Labs had logically increased this interaction distance to facilitate access to these crucial places for the progression in Pokémon Go (PokéStops allow you to recover essential resources). It was a welcome adjustment, suited to containment, social distancing, and the inability to move around as desired. In a statement released on November 19, 2020, the studio indicated that this development would be permanent – unlike some other bonuses.
It's this back-pedaling that makes our teeth cringe today.
Pokémon Go, it wasn't better before
« Niantic goes back on increasing the interaction distance with PokéStops and Arenas. They had said this change would be permanent, but are turning their jackets over. Let them know that increasing this distance has been one of the best developments, making the game safer and more accessible », We can read on this petition which has already attracted nearly 70,000 signatories. On Twitter, we can read other testimonials that support this increased distance. « To be honest, there was no problem with the 40 meter range because we had "no choice" and we just got on with it. Since the change to the range of 80 meters, a new comfort and a habit have set in, going back now seems unnecessary and will reduce the pleasure. ", Emphasizes for example Ardokath in
Pour être honnête il n'y avait aucun soucis avec la portée de 40M car nous n'avions "pas le choix" et on faisait avec. Depuis le passage à la portée de 80m un nouveau confort et une habitude s'est installé,revenir en arrière semble inutile actuellement et va réduire le plaisir

— Ardokath (@Ardokath) June 22, 2021
.
This user even listed the benefits of increased distance:
« Possibility of capturing Pokéstops or Arenas from the house for many players » ;
« Raid or find Poketops from anywhere you want » ;
« Play safe »

;

« Have access to previously misplaced Pokétops or Arenas (wrong side of the road or behind buildings) ».
We should not neglect the social side either: some are not necessarily comfortable with the idea of ​​gathering with strangers in outdoor places. The increased interaction distance also allows people with reduced mobility to benefit a little better from Pokémon Go, then discovering things that were previously inaccessible to them.
In short, the increase in the interaction distance is positive for everyone, regardless of the pandemic. And we understand why the players do not want to go back. " I am disabled and can rarely leave my home. Reducing bonuses is gonna have a big impact on me », Laments HyperJCT on Reddit. In short, Niantic Labs seems to have more to lose than to gain. The solution will perhaps pass by a parameter leaving the choice between the distance before and that of today. It might be the best possible compromise.
Moreover, Niantic Labs is undoubtedly moving a little too quickly in its desire to find the Pokémon Go of yesteryear. Of course, the health situation is improving. But the coronavirus is far from having disappeared (a new variant is spreading in particular).
Who's who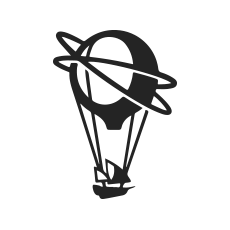 The continuation in video