Android 12 beta 2 is available, Google is talking about a record number of installations!
Google manager David Burke announces the launch of the 2nd Android 12 beta and reveals an incredible level of enthusiasm. It must be said that Android 12 is arguably the deepest Android update in recent years. The fact that the Pixels are no longer the only smartphones compatible with the beta has probably also played a role.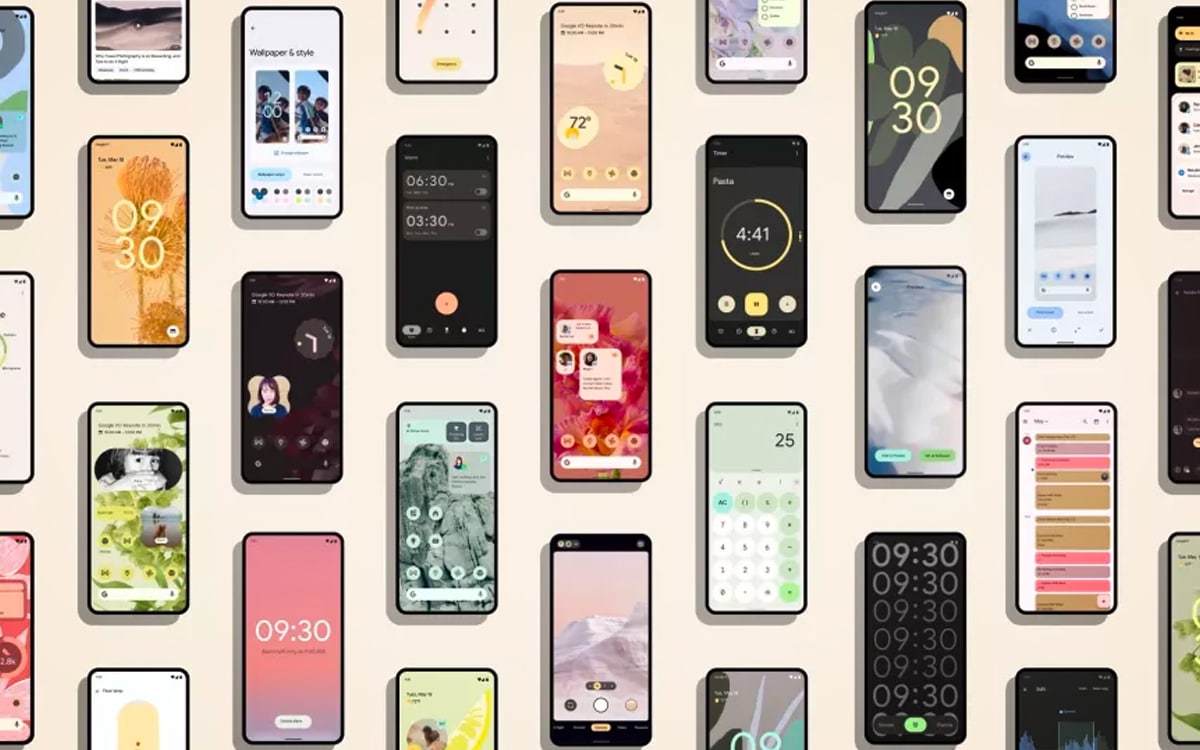 Dave Burke, one of the heads of Google in charge of Android, has just announced in a tweet the launch of the second Android 12 beta. He took the opportunity to announce that "Android 12 beta is by far our most downloaded and installed beta". It must be said that Android 12 is undoubtedly the most important update of recent years.
User experience and interface design have been refined to a level never seen before. For example, there is a theme system that uses AI to analyze your wallpaper and generate the accent colors that go best with it. Material You, the new design language, no longer hesitates to move away from the visual codes established by previous generations, which gives a real sensation of freshness.
Android 12 beta breaks installation records according to Google
There's also a mountain of new privacy features, like the new Privacy Dashboard that lets you keep tabs on permissions for each app. You can also see for yourself by consulting our file dedicated to new Android 12 features. Dave Burke does not give a precise figure, but his comment suggests that Google is indeed seeing a real enthusiasm for this version.
Android 12 probably owes this as much in substance as in form – in other words, the terms of this Android 12 beta. Usually, in fact, Google offers Android beta as a priority on its Pixel smartphones and a handful of competing smartphones. This year, several models of Xiaomi, Vivo, TCL, Sharp, Realme, Oppo and Asus smartphones join the list.
This means a larger fleet of compatible smartphones. What do you think of Android 12? Are you as much impatient to see it arrive in your smartphone? Share your opinion in the comments.