artist accuses Capcom of plagiarism
An American artist accuses Capcom of having plagiarized his work to imagine the environment of the games Resident Evil 4 and Devil May Cry. The photograph even believes that the Resident Evil game logo was inspired by one of his books. She is therefore claiming several million dollars and damages and interest.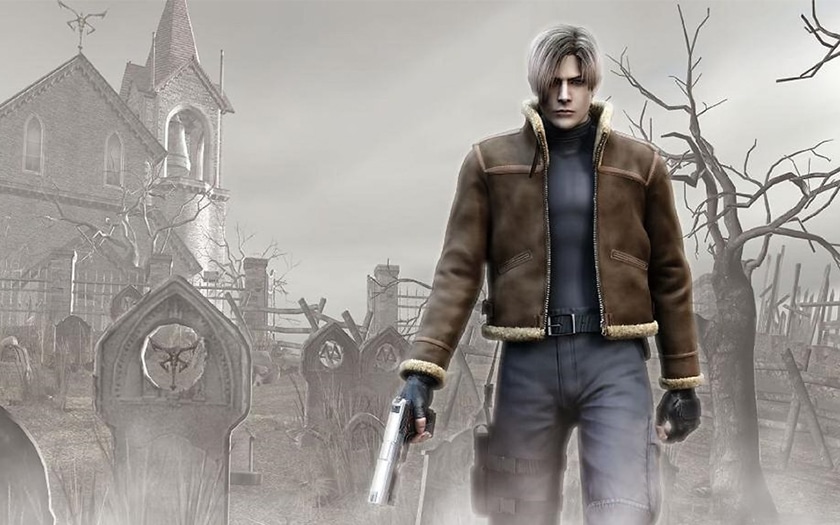 Judy A. Juracek, American photographer and designer, has just filed a complaint against Capcom in court in Connecticut (United States), report our colleagues from Polygon. The artist accuses the Japanese company of having exploited photos from his book "Surfaces", published in 1996, to design many elements des jeux Resident Evil 4 ou Devil May Cry.
Obviously, all the images used in the work are protected by copyright law. Available on Amazon USA and in specialty stores, "Surfaces" is a compilation of 1200 photographs of textures. These images, photographed by Judy A. Juracek, are believed to serve as inspiration for designers and architects around the world.
Also read: Resident Evil Village test – horror to your fingertips… when there is!
Resident Evil logo is believed to have been inspired by a copyrighted photo
However, the photographer requires that artists who wish to use these images send her a license request. In the complaint filed in court, the artist assures that Capcom used the photographs without ever coming into contact with her. To prove her point, she compiled all the existing similarities between her work and the environments seen in the games Resident Evil 4 and Devil May Cry.
While delving into the graphic universe developed by Capcom, Judy A. Juracek discovered many very similar shapes, textures or images. The artist considers in particular that le Resident Evil 4 logo was inspired by one of his photographs of a "Broken glass in Italy". Juracek has referenced at least 80 images present in his book and used in Capcom games. In total, the Japanese firm is said to have exploited the artist's work more than 200 times. The photographs and textures of his book can be found in particular on the walls of the disturbing mansions of Resident Evil 4.
In the complaint, she points out that she noticed similar folder names, corresponding to the images on the CD-ROM supplied with his book, in a data breach at Capcom last year. "The file names of at least one of the images of the files pirated by Capcom are the same as those used on my CD-ROM", says Judy A. Juracek. She assures us that it is not a coincidence and that his work was indeed part of the inspirations of the artists of Capcom.
Unsurprisingly, the complainant claims up to $ 12 million in damages at Capcom. She also asks between 2,500 and 25,000 dollars more for each photograph exploited without her agreement. For now, it is not known whether the courts will rule in favor of it. This is not the first time that Capcom has been accused of plagiarism. Last month, Richard Raaphorst, director Frankenstein's Army, accused the Japanese studio of having copied one of his creations to imagine one of the bosses of Resident Evil Village.
Source : Polygon