At the start of the GeForce RTX 3080 with 12 GB graphics memory (here in the test), NVIDIA made the GeForce 511.17 available to this and the 10 GB version. Today the driver has been released as GeForce 511.23 for all supported cards. In addition to God of War, this also supports Rainbow Six Extraction as a game-ready driver. All other changes to the driver can be found in the associated news about the previous start of this driver version.
But the GeForce 511.23 also includes another AI feature that NVIDIA hasn't said too much about yet. The driver can now be downloaded directly from NVIDIA.
Deep Learning Dynamic Super Resolution
The DLDSR (Deep Learning Dynamic Super Resolution) is new. DLDSR renders the game at a higher, more detailed resolution than is necessary to display it at native resolution on the monitor, before then downsampling each frame to the resolution necessary for output. According to NVIDIA, this downsampling method improves image quality by emphasizing details, smoothing edges and reducing flickering.
The DLDSR is an improved DSR by adding an AI network like DLSS, which requires less input information, making the image quality of "DLDSR 2.25X" to be comparable to that of "DSR 4X" but with higher FPS . DLDSR works in most games when using a GeForce RTX graphics card because the Tensor Cores are required.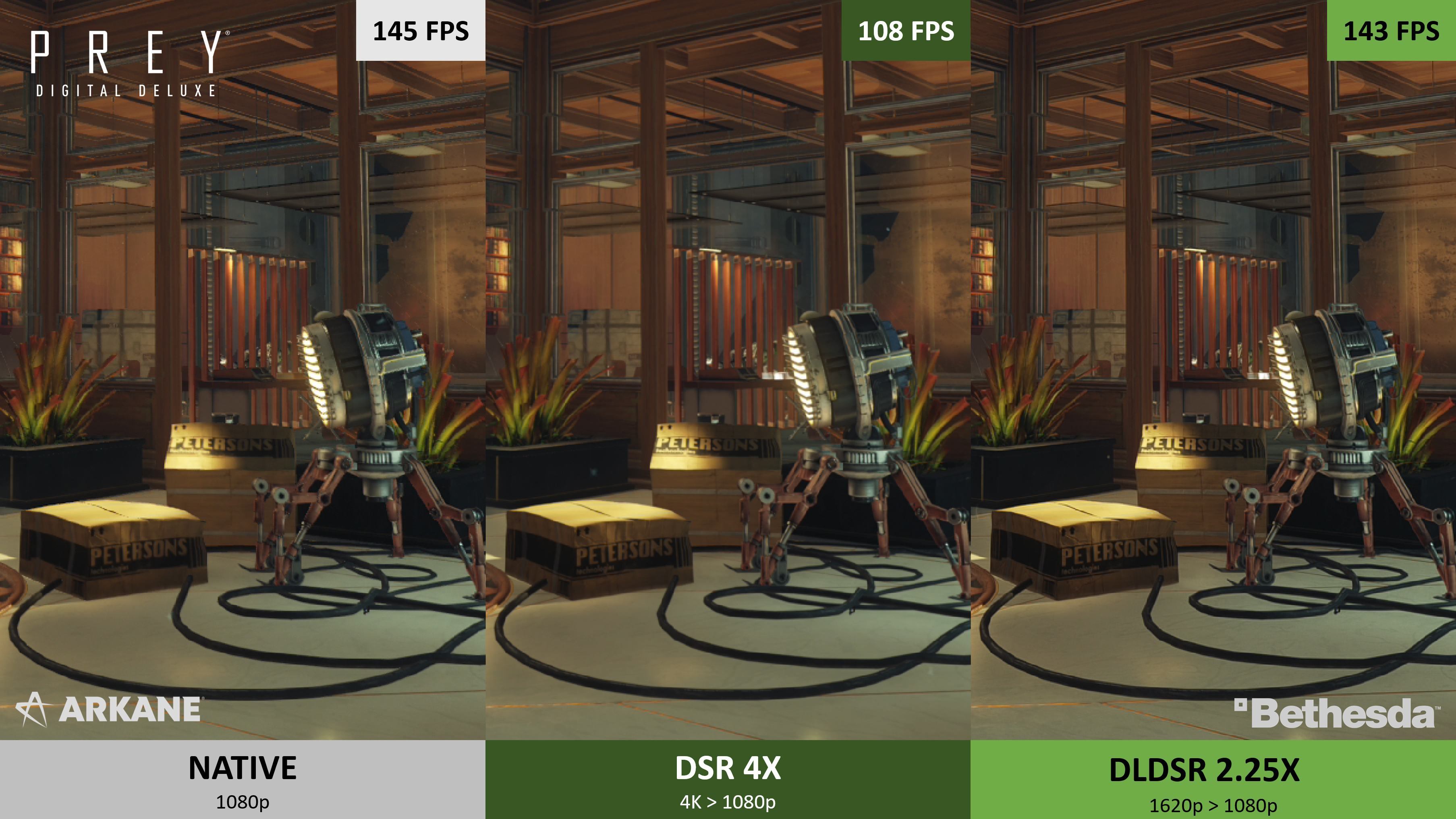 For Prey, NVIDIA says the FPS should be identical to 1620p on 1080p compared to native 1080p rendering with DLDSR 2.25X – so performance will not be impacted.
DLDSR can be activated via the NVIDIA Control Panel –> Manage 3D Settings –> DSR Factors