Garmin is preparing an event on January 18. The Garmin Fenix ​​7, 7S and 7X are expected, as well as the Garmin Epix 2 and Instinct 2.
Garmin Fenix 7x. // Source : Tech Insider
Garmin was eagerly awaited at CES 2022. Finally, the connected watch brand announced only one and only one model, the Garmin Venu 2 Plus. The prospect of a well-impoverished CES this year due to the Covid crisis may have cooled the enthusiasm of the brand.
According to Notebookcheck and Gadgets & Wearables, the high-end watch brand kept the watches under wraps to announce them just two weeks after CES on January 18.
We learn indeed through two Garmin publications that an event will take place on this date. The first is an Instagram post posted on the Garmin Israel page and since withdrawn. The Israeli branch of the brand invites its customers to come and watch a streaming presentation from Garmin's head office on January 18 at 4:30 p.m., or 3:30 p.m. French time.
The second clue is still visible online. This is an invitation to the press relayed by Garmin Norway. There again, it is evoked a "webinar" on January 18 for "Reveal the latest Garmin innovations for the outdoors".
The remaining question is: why does Garmin not communicate more ahead of this presentation?
What to expect on January 18?
If it therefore appears fairly certain that Garmin is preparing an event for January 18, what to expect?
Among the models that we thought were planned for CES and that we are therefore expected to wait for this event, the most plausible is undoubtedly the Garmin Fenix ​​7, 7S and 7X series which has just experienced a massive leak on
Garmin Fenix 7 Specs pic.twitter.com/zoDJOS48ge

— TechInsider (@TechInsiderBlog) January 12, 2022
.
Garmin Fenix 7S // Source : TechInsider
Garmin Fenix 7X // Source : TechInsider
We're saving a full listing of the likely features of both watches, but if you're interested, you can find it above. Remember that this is a leak and that certain elements could be brought to change before the official launch of the models.
Two other models could be announced by Garmin on January 18, the Garmin Epix 2 and Instinct 2. It goes without saying that the Garmin Epix Gen 2 is the most anticipated of the two, since it follows a very popular model. from Garmin, the Garmin Epix, the brand's first watch equipped with a GPS.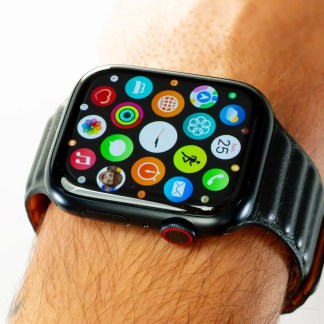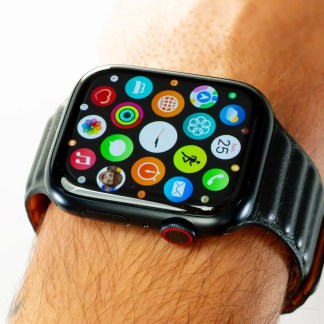 Galaxy Watch, Apple Watch, Fitbit or Withings: here are the best connected watches to accompany your Android smartphone or your iPhone.
Read more


---
To follow us, we invite you to download our Android and iOS application. You will be able to read our articles, files, and watch our latest YouTube videos.