the end of free and unlimited storage has just come into effect
The fateful date has arrived: June 1, 2021. From now on, users of the Google Photos cloud storage application will no longer be able to store their photos and video files for free and unlimited. A very sad news that leaves room for several options: pay, find an alternative or sort through your library.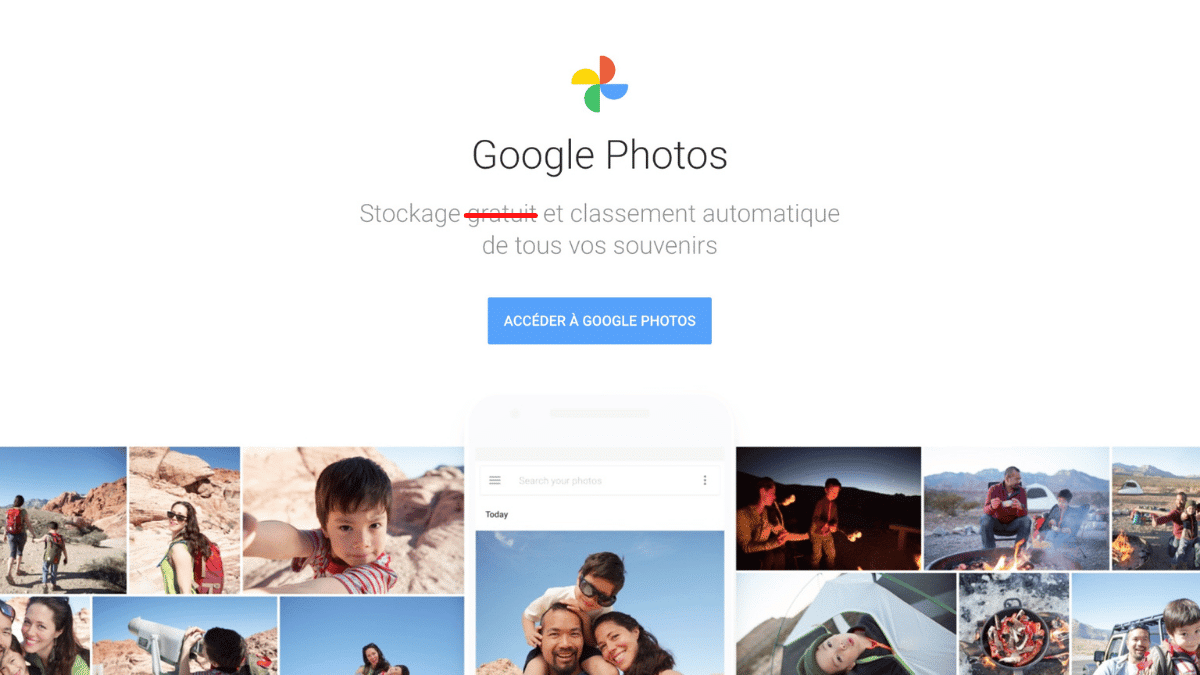 After announcing a new video editor and paid features, Google Photos will finally implement the end of free storage for users of its service. Announced last November, the news is still cringe …
It's the end of free Google Photos storage
Everything comes to an end. For many years, Google did not take into account in the storage offered to users (15 GB) the photos recorded in " high quality »On its service, that is to say the images not exceeding 16 Mpx. The storage was thus unlimited, except for the snapshots " in original quality ". The situation with regard to videos was basically similar.
As of June 1, all new files added to your Photo library will be counted in your Google storage. As a result, users who exceed 15 GB will have to opt for a paid storage plan, i.e. € 1.99 per month for 100 GB (or € 19.99 per year), € 2.99 per month for 100 GB ( or € 29.99 per year) or € 9.99 per month for 100 GB (or € 99.99 per year). The Californian firm nevertheless specifies that the photos and videos uploaded in high quality before this date " are not affected by this change and will not be deducted from the storage space ».
It is therefore time to find an alternative to Google Photos if you do not want to pay for more storage or to sort through the new tool put in place by the web giant, for example. Otherwise, the good old external storage can help you to keep a backup of your memories without cluttering the storage in the cloud (USB key, hard drive, PC…).
Tags
google Google Photos photo