Noémie Koskas –
June 01, 2021– Tech
[Le Deal du Jour] Apple's iPad 2020 is becoming more accessible today, since its 32 GB + Wi-Fi version benefits from a 23% reduction on its original price, dropping it from 389 euros to 299.99 euros on Rakuten.
Every day, the editorial staff selects a good plan for you, spotted on the web, which has a direct relationship with our editorial line.
The products marketed by Apple are not always overpriced. Indeed, the Cupertino company released, in 2020, a more affordable 10.2-inch iPad tablet. Despite a low price compared to other references of the brand, the performance is indeed there, especially thanks to the powerful A12 Bionic chip.
Previously offered at 389 euros, the 2020 iPad in its 32 GB + Wi-Fi version is currently available at 299.99 euros on Rakuten. This is an imported model.
To better understand the offer
What are the main features of the iPad 2020?
The 2020 iPad features a 10.2-inch Retina True Tone display. As on its 2019 model, Apple has once again relied on wide borders around the panel, and a Home button equipped with Touch ID is displayed on the front. The performance will be provided by the powerful A12 Bionic chip, which also fitted the iPhone XS and XR. Thanks to this SoC, we are entitled to a power gain of 40% compared to the previous model. Concretely, applications, including games, will run without problems or slowing down. Nothing to do with the iPad Pro, obviously, because the latter is intended more for a more creative and professional audience.
The iPad has an 8-megapixel camera duo on the front and back, which is rather anecdotal, a tablet is not really used to capture very detailed shots. But these two cameras will be more than enough to do FaceTime, for example. Otherwise, the iPad will benefit from an autonomy of ten hours, according to Apple. Charging will take place via a Lightning port with a 20 W charger. You can also connect a Smart Keyboard via the Smart Connector, or even use a first-generation Apple Pencil for some graphic work or even annotate works. documents.
Who is this iPad 2020 intended for?
This iPad is aimed at a wider audience than the iPad Pro, more suited to professionals. But creatives will still be able to appreciate the iPad 2020 for its responsiveness and lightness. This tablet will also be ideal for common tasks, such as watching videos or writing notes. Finally, gamers can connect a controller via Bluetooth to be able to use the iPad as a real video game console… and fully enjoy Apple Arcade.
Some links in this article are affiliate: if you find what you are looking for with us, we get a small commission. Affiliate links in articles have no impact on the editorial choices of Numerama's editorial staff and the angle of the articles. We'll explaine everything here.
Who's who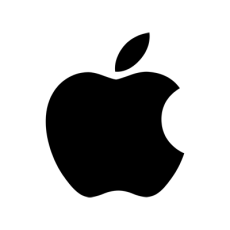 The continuation in video