AMD announced at its Computex conference that the upcoming Tesla Model S and X cars feature a high-end RDNA 2 GPU for video games.
It has been known since the start of 2021 that Tesla's new Model S and Model X cars include a real game console capable of running The Witcher 3 on the dashboard. At its Computex conference, AMD provided details, as it is Tesla's technology partner on these new vehicles.
Before announcing its FidelityFX Super Resolution, AMD is reviewed on its new graphics architecture RDNA 2. It is now found in some graphics cards such as the Radeon RX 6900 XT or the new generation PS5 and Xbox Series S and X consoles. On stage, group boss Lisa Su revealed that this was also the case for Tesla Model X and S cars.
Almost real gaming consoles
Thus, Lisa Su announced that Tesla's new cars will embed 10 TFlops of graphics power in the integrated infotainment system. This means that it is the power dedicated to the users in the cockpit and not the artificial intelligence system for the autopilot.
Since the car uses the RDNA 2 architecture, it is in principle comparable to the new consoles from Sony and Microsoft which also use it. On paper, developers could therefore offer the same graphics-intensive AAA games on Tesla cars as on consoles. Obviously, this does not mean that these ports will be done, because it is necessary for the developers and publishers to find a profitability behind these ports. This will therefore be done according to the will of Tesla (and its possible checkbook) and the installed fleet of compatible vehicles.
In addition, a console should not be reduced to its graphics power alone. The Xbox Series X and the PlayStation 5 also integrate a powerful processor, a very fast SSD storage and RAM shared between the GPU and the CPU. These are complete systems and we do not know the sheet of the exact characteristics of the system integrated into the Tesla Model S and X.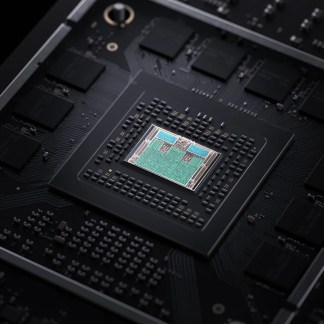 The Xbox Series X will have a power of 12 TFlops while the PS5 will be limited to 10.28 teraflops. But what does this number of teraflops mean? This unit of measurement commonly used in …
Read more