According to a complaint, it would have been more difficult for Android smartphone users to cut off the collection of their location data. The firm would have even exerted pressure against certain partners so that they hide these adjustments.
Sometimes it feels like not a month goes by that Google is not prosecuted for illegal data collection. Last March, a federal judge asserted that Google had "Not notified its users that the data was collected even in private browsing".
This time, it is about a complaint filed in Arizona which tries to prove that the executives and the engineers of the American giant were aware of the existence of a bias in the parameters of their search engine to hide some of the information to users.
Pressure against partners
The complaint claims the company knew it was more difficult for a smartphone owner to keep their location information private. The document goes even further by asserting that the Mountain View firm would have continued to collect data even when users cut off their location sharing.
According to this document, Google employees allegedly claimed that there was no way to give access to a third-party application on Android without Google also having access to this information. One employee even qualified that as information that should not be found on the front page of the media.
It seems that Google saw as a "problem" that users could take advantage of Android settings from some manufacturers, which made it easier to find settings related to privacy. As a result, employees reportedly put pressure on LG and other partners to hide these settings. It is not known if these tactics are still in use today.
Google "impatient to set the record straight"
Arizona's attorney general has already filed a lawsuit against Google on the same subject, claiming the firm was harvesting user data without their consent, even by shutting down tracking features. According to the lawsuit, Google has kept background location tracking for certain functions, only ending the practice when users turn off system-level tracking.
Google spokesman José Castañeda said the "Competitors who are leading this trial have done everything possible to distort our services. We have always built privacy protections into our products and provided strong controls for location data. We are eager to set the record straight. "
Last March, an article aimed to prove that Google collects 20 times more information about its users than Apple, via a comparison between the OS of the two giants. Google had again largely contested this study.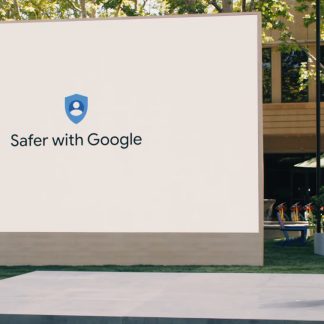 Google gives users a little more control over their private data in its ecosystem, from Google Search, Maps, etc.
Read more