Google would equip its photo module with a gimbal stabilizer
A rumor reveals some of the expected new photo features in Google's Pixel 6. The main novelty is the integration of a gimbal-type optical stabilizer, to further eliminate parasitic movements and improve the sharpness of photos and videos. A larger sensor and an image processor with artificial intelligence would also be planned.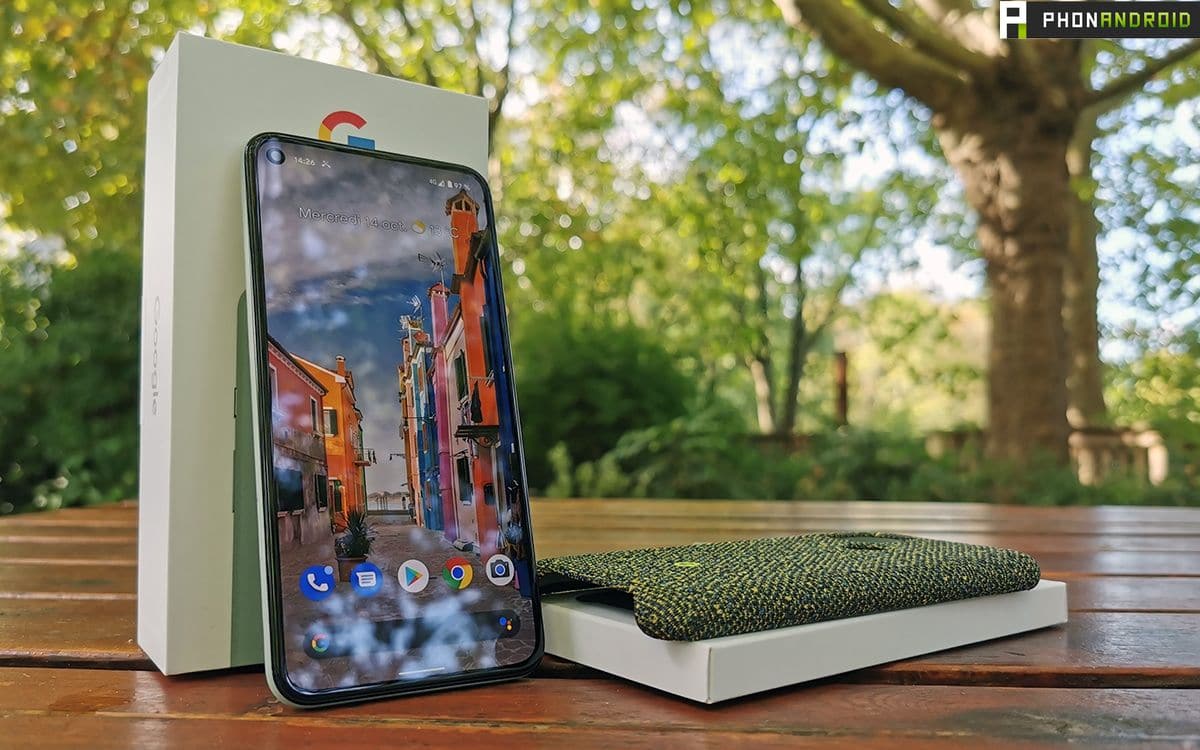 If you look today at the DxOMark ranking of the best smartphones in photography, you will not find no Pixel in the first 20 places. You find Huawei, of course, iPhone, Galaxy, Mi, Honor, a Find (the Find X2 Pro), as well as an intruder, the Vivo X50 Pro + (improved version of the Vivo X51 that we tested in end of last year).
Read also – Pixel 6 and 5a: we know more about the characteristics of Google smartphones
The X50 Pro + is one of the few smartphones with a gimbal stabilizer. This is certainly one of the reasons that allow it to steal 6th place in the ranking from the iPhone 12 Pro Max, which is however equipped with a state-of-the-art stabilizer. Note also that the X60 Pro, unveiled in May 2021, is equipped with an even more sophisticated gimbal stabilizer.
A gimbal stabilizer would arrive in the Pixel 6
To return to the top of comparators, Google would have decided to strengthen its photo game with the Pixel 6. No longer a question of playing small arms like in the days of the Pixel 3 and its unique photo sensor, certainly very good, but not omnipotent. no more. A leaker unveils on Twitter some of the novelties that the Mountain View firm would have planned. The main of these novelties is the integration ofa gimbal type stabilizer, as on the X50 Pro + and the X60 Pro. That's the promise of sharper photos and videos.
Another novelty, Google is said to have ordered a new larger main photo sensor from Samsung, with larger pixels. We think the default definition should stay pretty much the same (12 megapixels). But their actual number would be greater (50 megapixels like the Mate 40 Pro) to be combined (Quad Bayer technology) and create pixels for wide. For comparison, those of the Pixel 5 measure 1,4 micron and those of the iPhone 12 Pro Max 1,7 micron. Google has also reportedly worked with Samsung to create an image processor (the processor that turns light signals into photos) with a neural coprocessor. The leaker affirms that it would be more efficient than that of the Pixel 5. Finally, improvements in video are to be expected, certainly thanks to the contributions that we have just listed.