you will have to choose 60 Hz or the French language for N64 games
Nintendo Switch Online is set to welcome its first N64 games this month. Many players will face a dilemma. Play in English at 60 Hz or settle for 50 Hz to play in French? We will have to make a choice.
Bad news for all non-English speaking players eager to discover or rediscover N64 games with the Switch Online. Nintendo has clarified that the games will be playable at 60Hz, but in English only. So you will have to settle for 50 Hz if you prefer to play in French with PAL versions.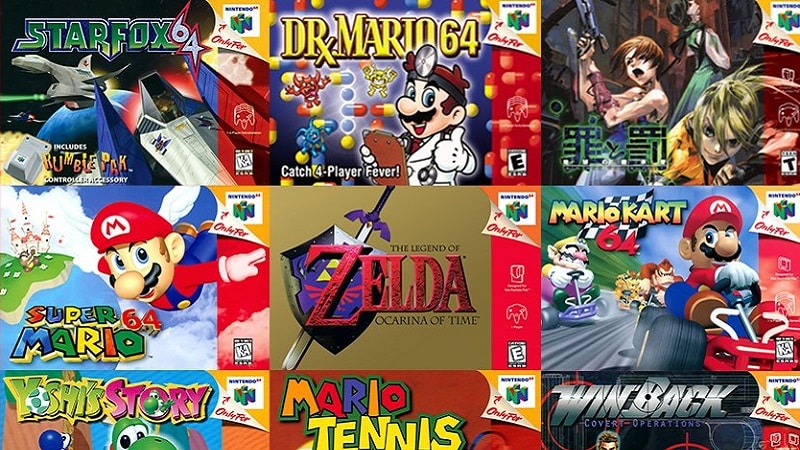 By the end of October, a new Switch Online subscription will be offered. It will allow players to take advantage of the N64 and Mega Drive game library. We do not yet have the release date or the exact price of this new subscription. However, Nintendo has already shared the list of Nintendo 64 and Mega Drive games that will be available in October.
All Nintendo 64 games on Switch Online will be playable at 60Hz, but only in English
On the occasion of the announcement of the N64 and Mega Drive games on the Switch Online, some players had noticed European versions in the presentation. Nintendo therefore clarified on Twitter that: " All Nintendo 64 games included in the Nintendo Switch Online + Add-on Pack can be played in English versions at 60Hz. Some games will also have the option to be played in the original European PAL version with language options ».
This confirms that all N64 games will be playable at 60 Hz, but that there will not always be the PAL version to choose other languages ​​other than English. Some gamers are disappointed that they cannot play both in their native language and at 60Hz.
In any case, this is great news for les speedrunners which will be able to break new records on their Nintendo Switch, whether it is the standard model or the new OLED that we had the opportunity to test. Indeed, speedrunners must train on 60 Hz games that run faster. Now players are waiting for the announcement of the price of this additional Switch Online pack.
Source :
All Nintendo 64 games included with #NintendoSwitchOnline + Expansion Pack can be played in 60Hz English language versions. Select games will also have the option to play the original European PAL version with language options. pic.twitter.com/nZeO4WQaPN

— Nintendo of Europe (@NintendoEurope) October 11, 2021