AirPods could monitor your posture and detect if you have a fever
Apple is reportedly working on AirPods with health-related features. Wireless headphones are said to be able to monitor the user's posture, detect if they have a fever and even act as a hearing aid.
After the Apple Watch Series 7 which measures heart rate and detects blood oxygen level, AirPods could be Apple's next accessories to monitor user health. Apple is in the process of studying, according to a new report from The Wall Street Journal the potential of AirPods for the health of users.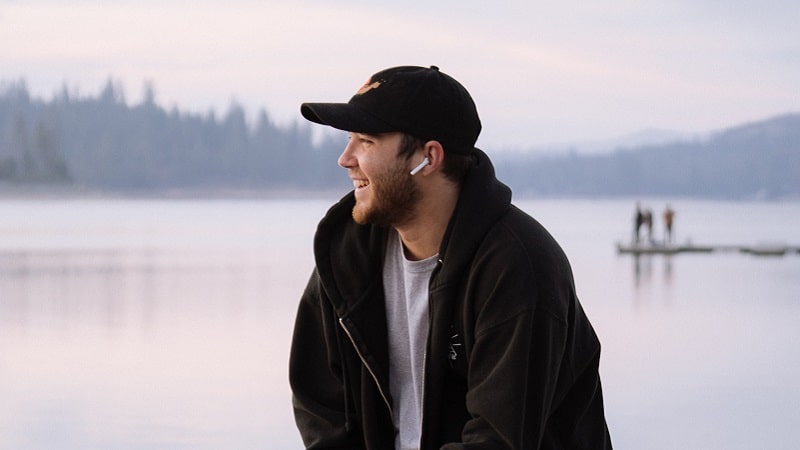 These new AirPods could have three main features. They would serve in particular ascertified medical hearing aid and approved by government agencies. Wireless headphones would also be able to warn the user if their posture is poor and to detect fever thanks to an in-ear thermometer.
The first AirPods that monitor health would arrive as early as 2023
This isn't the first time we've heard about AirPods for monitoring user health. In August, research from Apple and Cornell University suggested AirPods could measure your breathing rate. Apple takes a keen interest in user tracking using wearable devices like Apple Watch, iPhone and now AirPods. Last month, The Wall Street Journal reported that the iPhone could help detect and diagnose generalized anxiety, depression, and cognitive decline.
For example, future AirPods would use motion sensors to detect whether you are sitting or standing. If you have poor posture, you may hear a warning in your ear to alert you. What's more, body temperature measurement would adapt very well to AirPods since thermometers are often in-ear. The Wall Street Journal Still want to clarify that these health-oriented AirPods are unlikely to arrive soon. None of these features are expected for next year. Therefore, the AirPods of 2023 could be the first to welcome health-related features.
As it concerns medical hearing aid, Apple is reportedly trying to get official approval from a government agency. Its goal would be to classify AirPods as a hearing aid. They could help people with mild and moderate hearing loss. Nevertheless, the certification of hearing aids in the United States is particularly strict and Apple has not yet achieved it. This feature could therefore arrive even later than the previous two.
Source : Pocket-lint