a Japanese store has found an effective solution against scalpers
In Japan, a store has found a solution to deter scalpers from buying its stock of PS5s. This simple, yet effective method should allow more gamers to be able to find a PS5 before stocks are robbed by scalpers.
Since its release last year, the PS5 has suffered from an issue that is still present. Because of the extremely low stocks, scalpers buy as many consoles as possible in order to resell them online at much higher prices. Some gamers desperate not to find a next-gen console from an official dealer give in and get one from a scalper.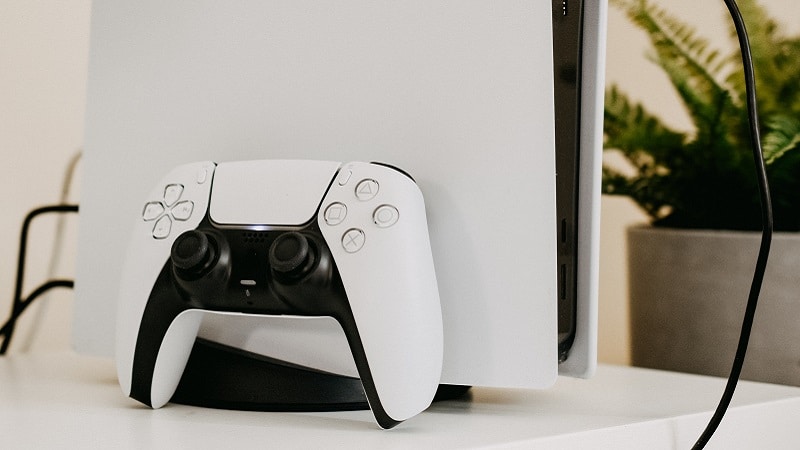 Even though Sony has recognized the problem and wants to make sure its PlayStation 5 is in good hands, there is no solution in place yet. Therefore, a Japanese store decided to fight scalpers in his own way. He put in place a very simple method to dissuade them.
Read also> Sony PS5: stocks, price, new version, game release date, M.2 SSD
This Japanese store writes the customer's name on the box and removes the packaging from the DualSense controller
As Internet user "@aevanko" noticed on Twitter, the Japanese store Nojima Denki is tired of scalpers. He therefore warns his customers that the purchase of a PS5 is subject to two conditions. The first is that customer's full name is written on the box at the time of purchase. The second is that the packaging of the DualSense controller will be opened and set aside.
Generally, scalpers prefer remain anonymous when they resell the PS5s online. So it doesn't suit them to have to sell a PS5 with their name on it. In addition, players are much more hesitant to buy a new console with missing controller packaging. Today, scalpers are making less and less profit. Besides the drop in price of the PS5 on online resale sites like eBay, gamers are more and more suspicious towards scalpers. The situation will definitely improve when there is no longer a global shortage. Sony believes, however, that it will still be just as difficult to find a PS5 in 2022.
Other Japanese stores have already implemented similar solutions not for the PS5, but for Pokémon cards and Gunpla models which are also victims of scalpers. Of course, the true collectors of PS5 do not necessarily like this solution since they want an immaculate box. However, the priority for the moment is given to the players who outnumber the collectors and who just want to enjoy the next-gen games.
Source : CBR