Far Cry 6 gets, among other things, a free mission with Rambo.
In Far Cry 6, as Dani Rojas, we become part of a guerrilla movement that rebels against the tyrannical dictator Anton Castillo. As in the previous Far Cry games, the plot will come to an end at some point. But that doesn't mean we won't have anything to do in Far Cry 6 after that.
On the one hand, everyone who has the Season Pass will get three DLCs and Far Cry 3 Blood Dragon. So far, so well known. With the publication of the roadmap, Ubisoft announced that we also have free content waiting for us.
All Far Cry 6 Season Pass content
Three DLC episodes
In the three episodes we dive into the psyche of the crazy villains from Far Cry 3, Far Cry 4 and Far Cry 5. As Ubisoft explained, Vaas Montenegro, Pagan Min and Joseph Seed are played by the original cast.
Episode 1: "Vaas: Wahnsinn" should appear in November 2021
Episode 2: "Pagan: Control" should be released in January 2022
Episode 3: "Joseph: Collapse" should be released in March 2022
All episodes rely on a die and retry experience. This means that we start with lean equipment and acquire better and better weapons and powers. The three DLCs can all optionally be played in co-op with another person. The person does not need their own Far Cry 6 Season Pass for this.
Far Cry 6 has a new villain in Anton Castillo. But there is also a reunion with Joseph, Vaas and Pagan thanks to the Season Pass.
Far Cry 3 Blood Dragon
If you play Far Cry 6 on the console or Google Stadia, you will receive the Far Cry 3 Blood Dragon: Classic Edition with the Season Pass. You can find our test for the standalone addon here.
Blood Dragon-Set
The Blood Dragon set includes seven items for the main game:
Outfit: Blood Dragon outfit
Weapons: AJM9 and Kobracon
Vehicle: Omega Enforcer
Weapon Talisman: KillStar
Four-legged friends on call: K-9000
Vehicle Chibi: Blood Dragon Chibi
Here is the complete Far Cry 6 roadmap.
Far Cry 6 supplies are also available without a Season Pass
The following content is available to all Far Cry 6 players for free and can be played alone or in co-op.
Weekly riots: After the release as well as after the campaign, supporters of Castillo will come together week after week, who will need to be tracked down and eliminated. Equipment updates are available as a reward.
Six special missions: These missions take place at new Yara locations and offer new game mechanics. While two of these will be available immediately upon release, the other four will follow later. Our job is to secure the Castillo arms dealers from dangerous chemical weapons before they overheat.
Three crossover missions: The following brands or stars play a role in these missions: Rambo, Stranger Things and Danny Trejo.
This trailer presents the roadmap content again: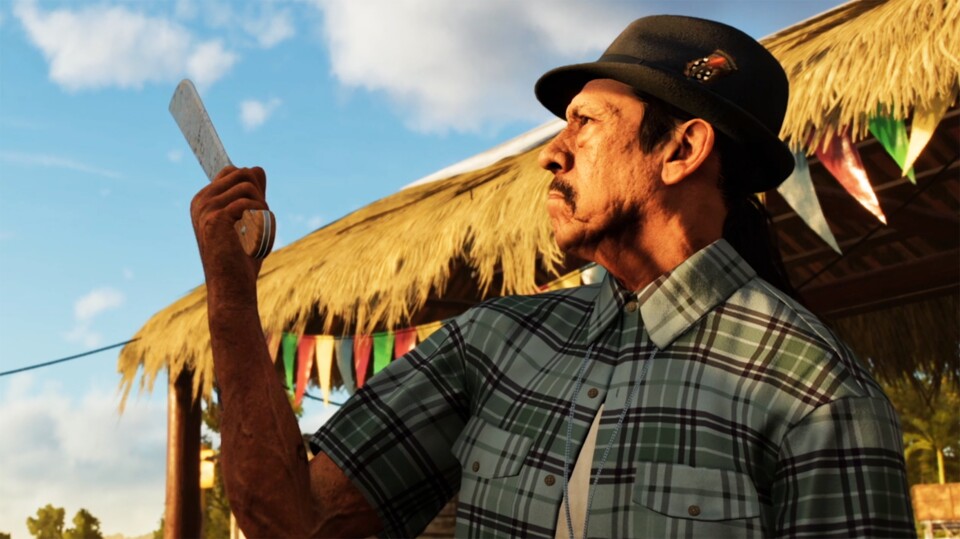 3:17



Far Cry 6 Roadmap Trailer Introduces Free Content And Season Pass
Far Cry 6 will be released on October 7, 2021 for PS4, PS5, Xbox One, Xbox Series X, Google Stadia and PC. The Season Pass is available individually or as part of the Gold, Ultimate and Collector's Editions.
How do you like the contents of the Far Cry 6 roadmap? Are you going to get the Season Pass?