News business Ubisoft wants to create a virtuous circle between free to play and premium games
Published on 7/22/2021 6:40 AM, updated on 07/22/2021 at 06:39
The presentation of financial statements is always an opportunity to learn more about the intentions of publishers. That of Ubisoft for the first quarter of 2021-2022 allows us to learn more about the strategy concerning free to play and so-called premium games.
It's not so much in the financial report itself that during the call to investors which followed that we learned that Ubisoft sought to create a virtuous circle between the two economic models, the first having for objective to direct the players towards the second. Frédérick Duget, the group's financial director, began by indicating that the games in the back-catalog, that is to say, released for a while, had "double-digit growth", and that it was important to support them. According to him, the upcoming releases of Tom Clancy's XDefiant and The Division: Heartland will attract new players, and attract them to the premium games (The Division 2, Rainbow Six Siege) from the back-catalog. Regarding the upcoming free-to-play, he says:
First, we will measure the success (of free to play) by measuring their impact on the audience through the (game) portfolio. We'll also take a close look at engagement and recurring revenue percentage. We expect, of course, that free games have a stand-alone basis and contribute to the performance of the brand as a whole.
Investors therefore asked if they were to expect an increase in the number of players on The Division (2) with the release of The Division: Heartland. To this question, the CFO replied in the affirmative, adding:
(…) We expect the business model to be more accessible to more people, which will allow us to accelerate our growth in emerging markets. It will also build bridges between premium games and free games. This should allow us to create a virtuous circle with the players, enjoying different experiences through different game modes and business models.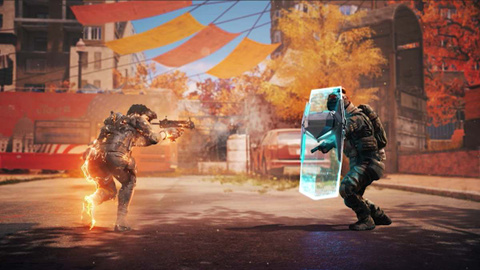 Through MalloDelic, Journalist jeuxvideo.com
MP