News hardware PS5 Digital Edition: Sony to release a new, lighter model
Published on 7/21/2021 2:37 PM
Small surprise for all those who intended to acquire a PS5 Digital Edition: a new series is gradually marketed, with minor changes, including one which is not negligible.
From time to time, manufacturers change the series of their machines without the knowledge of the public, thus including more or less subtle modifications. As it happens, it is about Sony and its PlayStation 5 Digital Edition : the official Japanese website indeed highlights a new model, the CFI-1100B (against CFI-1000B) incorporating two changes: a modification of the screw allowing the console to be attached to its base … and weight loss.
If the first information should not change much for the user, the second can be slightly beneficial since the mass of the machine then drops from 3.9 kg to 3.6 kg. We are obviously still far from a slim version, but the beast is already sufficiently impressive, this small diet of 300 grams is always good to take.
As for its availability through us, that's another story. This new model will first be marketed soon in Japan, then gradually in the rest of the world. : the problem, above all, it is again and always the shortage which simply prevents the public from getting their hands on the PS5. This is necessarily problematic.
As a reminder, the PS5 Digital Edition is a version without disc reading, and therefore devoted only to dematerialized games. Its price of € 399.99 is therefore lower than that of the "normal" PlayStation 5, set at € 499.99.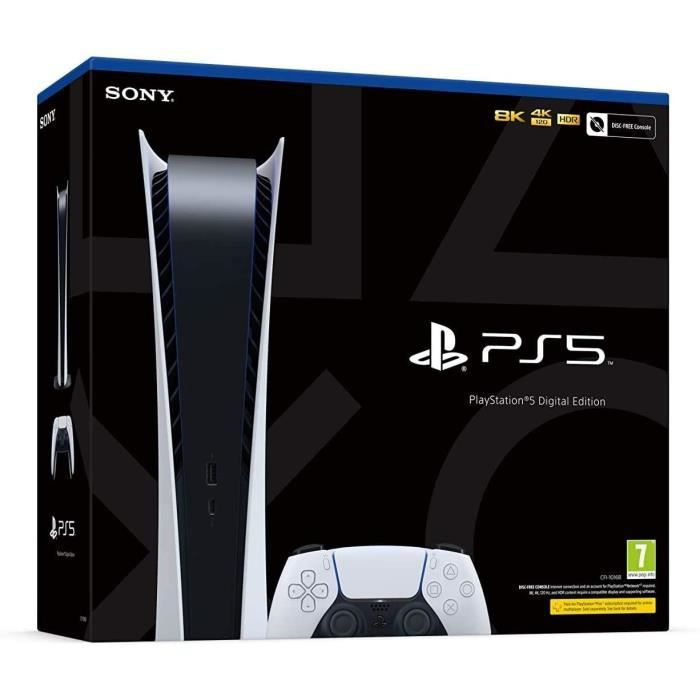 Through Max_Cagnard, Journalist jeuxvideo.com
MPTwitter