Windows 11, like Windows 10, requires an internet connection to install on a PC. And as on Windows 10, it is possible to bypass this obligation. However, the operation is a bit more complicated.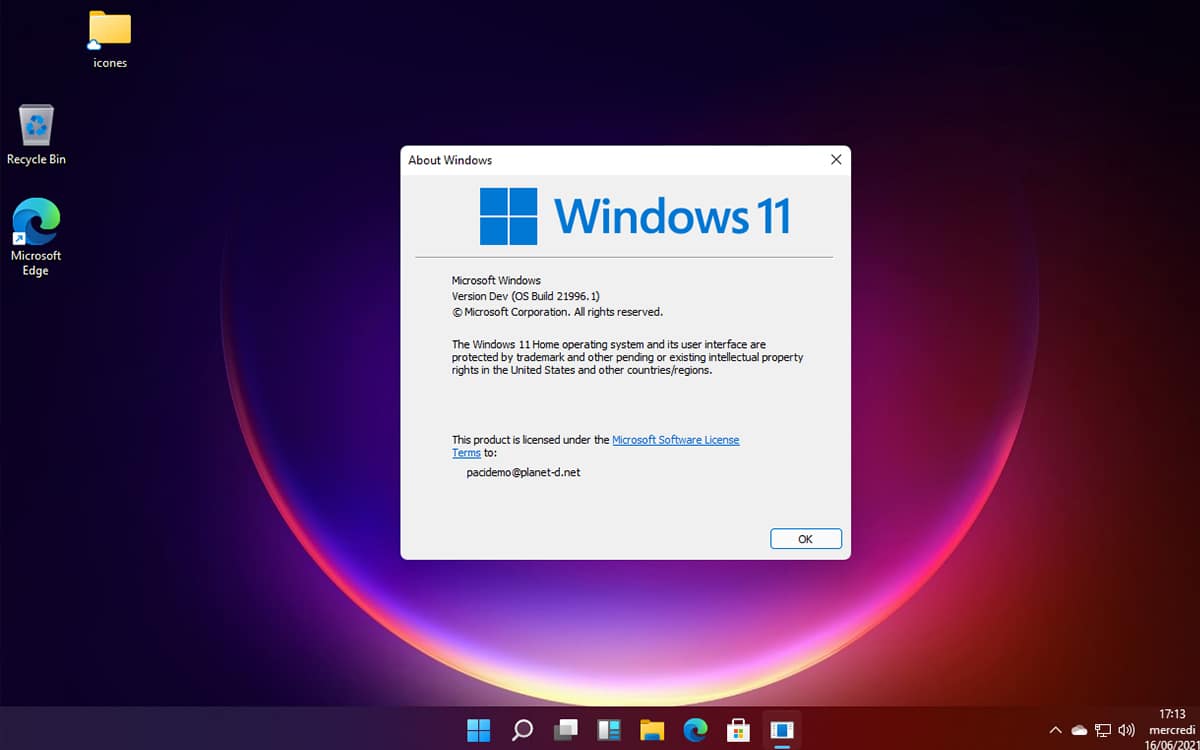 Windows 11 should probably be presented this Thursday, June 24. However, it is already possible to download it through a leak and try it out. Our colleagues from Neowin noticed something interesting about the OS boot tool. As on Windows 10, it cannot be installed without an internet connection… in theory.
Over the course of Windows 10 updates, Microsoft has made it more and more difficult to install its operating system while being offline. However, there is a solution to do it locally. When the startup tool launches, the OS asks you to connect to the Internet. You just have to check "I don't have an Internet connection" and you're done. However, the installation remains limited and will only be finalized after a possible connection.
Windows 11 requires internet connection
For Windows 11, the operation is similar. At the first start, we have a window showing a "connect to a network". On the Pro version, the button "I don't have an Internet connection" appears, while that it is totally absent on the Home version.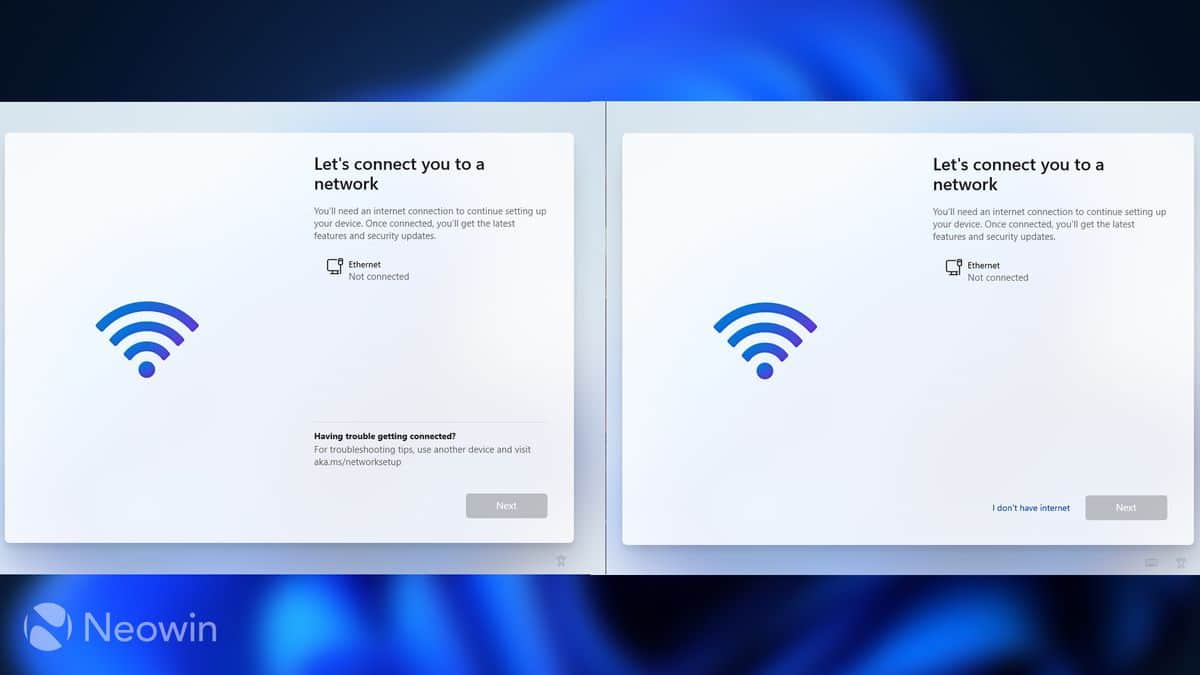 It is therefore impossible to continue while being offline. Moreover, the OS asks the user for his Microsoft account, which therefore requires going through the net. Impossible to cut it or to go back! Without connection, no installation !
As Neowin notes, there is a trick to avoid this. On the first login page, just press Alt + F4. The window then closes and pushes the user to a local installation, as is already possible with Windows 10. Microsoft has not therefore completely abandoned this method, but has hidden it well to encourage users to use their account linked to the company.
Also read – Windows 11 is faster than Windows 10 according to early benchmarks
We should have more details on Windows 11 next Thursday, day when the Redmond firm will present in depth its brand new operating system. And you, what exactly do you expect from Windows 11? Are you eager to try it out? Tell us in the comments !
Source : Neowin