As we knew, Samsung is working with AMD on the development of ARM Samsung Exynos chips. The goal is to use a "Radeon" graphics chip in future smartphones, tablets or even laptops. At Computex, AMD confirmed that several technologies will be provided by RDNA2.
AMD au Computex 2021 // Source : AMD
It's Computex week in Taipei, the biggest hardware show. Nvidia has made a few announcements, as has its rival AMD. We were waiting for some news from AMD's mobile chip and we weren't disappointed. As a reminder, in 2019, Samsung partnered with AMD to bring a new generation GPU architecture to mobile devices. In 2021, we will finally see the fruit of this work on the long-awaited Samsung Exynos SoC with an AMD GPU.
Ray tracing et Variable Rate Shading au menu
AMD CEO Dr Lisa Su made official today at the launch of Computex 2021 that the next Exynos processor will include an RDNA2 graphics chip. The all-new GPU, which is coming to mobile devices for the first time, will include advanced features such as ray tracing and VRS (Variable Rate Shading). This should greatly improve graphics rendering as well as energy efficiency. As a reminder, RDNA2 is the latest graphics architecture from AMD, and GPUs based on this technology are used in AMD's 6000 series graphics cards, the PS5 and the Xbox Series X | S.
As a reminder, Variable Rate Shading is to save GPU resources by rendering less precise areas of the image that do not require native definition shading. As for ray tracing, the technology was already expected on smartphones. Ray tracing is a new way to create the visual part of games by adding management of the light trajectory. This allows in particular to create reflections of much better quality and to approach a realistic photo rendering. These are technologies used on our PCs, but also on next-gen consoles.
We will know more in the year
Note, however, that these technologies must be implemented in games, so there is a lot of work required from the developers. On the PC, despite major investments by Nvidia, few games are still ray tracing compatible. These are usually the most popular new games. As for next-gen gaming consoles, it's just happening.
Dr Su announced that Samsung will share more details on the new 5G SoC "later this year". Considering this statement, Samsung could formalize the next Exysnos (Exynos 2200?)… This means that we can expect that the new chip powered by AMD will be present in the Galaxy S which will be launched in the first half of 2022. There is also has a possibility to see this SoC arrive on Galaxy Book laptops.
In short, it is too early to say if the AMD GPU will give the Exynos platform a big boost. However, graphics performance has always been a weak point for Samsung's chips and we hope to see an improvement through this partnership. Perhaps this will allow Samsung to come back competitive against Apple chips which still have a clear lead in graphics performance.
The announcement takes place in the 12th minute of the AMD conference in the replay is available below.
YouTube linkSubscribe to Frandroid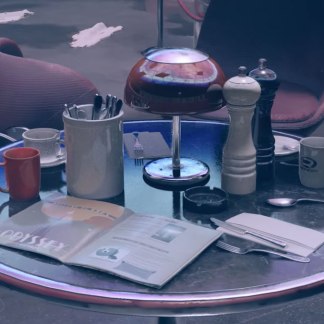 Ray tracing is on everyone's lips, both in the world of graphics cards for PCs and new generation consoles like the PS5 and Xbox X. But what is it, at…
Read more