Essential member of the Justice League, Flash will soon be entitled to his first solo film, which has just offered a particularly attractive first teaser.
A pleasant return
Appeared in Batman v. Superman, then in Justice League, Flash is one of the DC stable's most famous superheroes. Yet, strange as it may sound, The Flash will be DC Comics' first ever feature-centric film focused on the world's fastest character, excluding DCEU.
On the occasion of DC Fandom, the online conference hosted by Warner Bros. to discuss his many projects in comics, films, series and video games, fans were able to see the first images of The Flash, introduced by actor Ezra Miller, who plays the character. As the actor of Fantastic Beasts, the film is still in the early stages of production.
The film The Flash is obviously one of the most anticipated of the DCEU. It must be said that thanks to the capacities of his main character, who can create a deep mess in the DC "multiverse", the feature film will be able to compete with Spider-Man : No Way Home. It is recalled that the Marvel Cinematic Universe film should, according to persistent rumors, bring together the three incarnations of Spider-Man: Tom Holland, Andrew Garfield and Tobey Maguire.
However, we have known it for several months now, The Flash will bring together two incarnations of the Dark Knight of Gotham: the one played by Ben Affleck, as well as the one played by Michael Keaton, in both Tim Burton films. Besides, even if we can't see his face, it seems that it is the latter who makes his appearance at the end of the trailer of The Flash. We can see it at the size of the mask's ears, which are much larger than those of the Batman version Ben Affleck.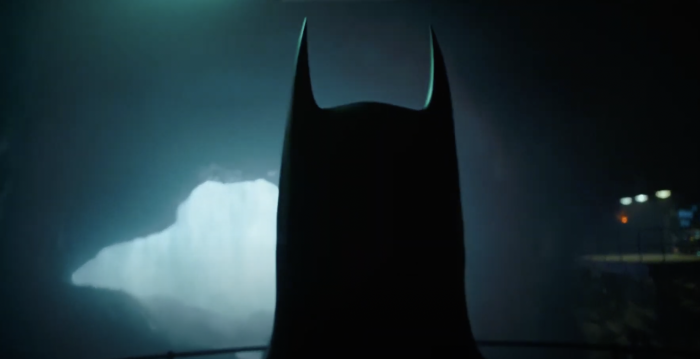 We remind you that the film will be released on November 2, 2022 in France, and on November 4 in the United States. You can first find Ezra Miller in Fantastic Beasts: Secrets of Dumbledore, whose release date was recently unveiled. Finally, feel free to take a look at the first trailer of Black Adam, it also unveiled on the occasion of DC Fandom.