RTL>news>
27. September 2021 – 7:21 clock
According to projections, Armin Laschet loses the federal election – the majority wants to see him go
He should win the election for the CDU and CSU – but according to the projections on Sunday, Armin Laschet is the loser in the federal election. The Union achieved the worst result in the history of the Federal Republic. And for the chancellor candidate it gets even worse: 62% of Germans want his resignation as CDU boss! This is shown by an exclusive Forsa survey on behalf of RTL and ntv.
+++ You can find all topics related to the Bundestag election in our live ticker and in the Bundestag election special here +++
Citizens consider Armin Laschet to be the wrong candidate for CDU Chancellor
And the rest of the testimony of the citizens is a blow in the stomach for the CDU and CSU: 53 percent are of the opinion that Armin Laschet was the wrong candidate for Chancellor. 25 percent think there is general dissatisfaction with the Union and its long term in office. 4 percent believe that the Union's electoral program and 15 percent the desire to change politics are the reasons for the Union's poor performance. 64 percent of the CDU and 74 percent of the CSU voters believe that Armin Laschet was the wrong candidate for Chancellor.
Better Bundestag election result with Markus Söder?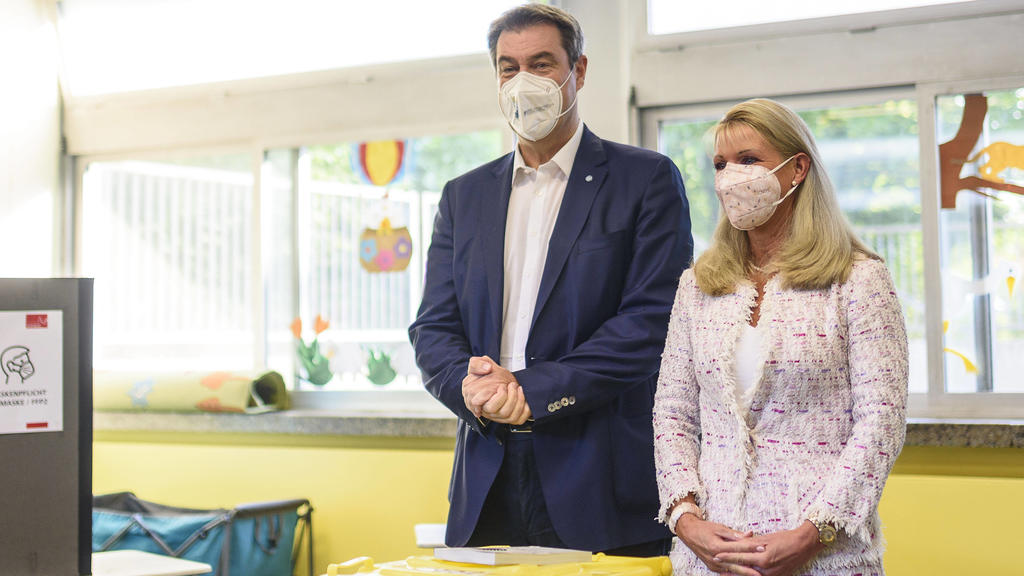 If Markus Söder had been the Union's candidate for chancellor, 11 percent of the voters of the other parties would most certainly have voted for the CDU or CSU. With Söder, the Union would have had the chance to receive more than 30 percent of the votes cast.
Forsa survey: traffic light is the most popular coalition
According to 30 percent of voters, a coalition of CDU / CSU, FDP and the Greens should be formed after this election. 40 percent would support a coalition of the SPD, the Greens and the FDP, 20 percent an alliance of the SPD, the Greens and the Left Party.
Reading tip: This is how IHR Valkreis chose.
In the video: Exchange of blows in a long-distance duel – Laschet and Scholz insist on the Chancellery
Forsa survey on the 2021 federal election
After the forecast was announced at 6 p.m., forsa asked 5,508 voters how they would rate the likely election result and its consequences at the end of the large forsa election study in cooperation with RTL and ntv. (rsa / forsa)
Cheers, tears, analyzes & reactions can be found here in the video playlist