The AV-TEST Institute has again tested several dozen security solutions on Android. After reading their latest study, you will be tempted to install an antivirus. Wait, we'll explain why it's not necessary.
The Google Pixel 5 // Source: Anthony Wonner – Frandroid
The comparisons of the AV-TEST institute are awaited by the specialists of the sector, it is about a classification of the antivirus which is carried out by an independent company. Avast, AVG, Bitdefender, F-Secure, G DATA, Kaspersky, McAfee, NortonLifeLock or TrendMicro, all are waiting for these reviews to add them to their official communication to convince us that they have the best solution to protect us.
In the last ranking of June 2021, the vast majority of antiviruses have the best rating and 100% efficiency. Surprise, Google Play Protect is found last of all rankings with a very low score. The comparison taken up by several media does not really explain what is really happening on your smartphone.
The maximum score (18 points) was obtained by 9 antiviruses out of 15. All the infected applications (100%) were detected by several antiviruses: Bitdefender, G DATA, McAfee, F-Secure, AVG, NortonLifeLock and Trend Micro.
Why these antiviruses are useless on Android
Android has become the most used OS in the world, making it a priority target. You can't go a week without hearing the story of malware that will permanently destroy 100% of Android smartphones. Anti-virus companies regularly use these stories to promote their software. In reality, their communication consists of overestimating the real risks, especially since the definition of malware is often quite vague.
Normally, you will download 99.9% of your apps through the Google Play Store. Google's platform has the ability to scan for known malicious apps while it is downloaded. This is precisely the job of Google Play Protect which is installed on all smartphones certified by Google.
Play Protect says it checks the security of apps before downloading them from the Play Store. But, the service goes even further: applications downloaded from unknown sources are also verified by Google. So, theoretically, you don't have the surprise of finding yourself with malware after downloading an obscure APK file from the Internet.
Android antivirus applications consist of installing a security suite that manually scans each application (via a whitelist / blacklist), monitors your web traffic … In addition to redoing the work done by Play Protect, these applications tend to exhaust resources, and therefore the battery life of your device, and they are usually annoying with lots of notifications and pop-ups.
"Malware" can include minor threats such as applications that collect certain personal information or trigger pop-up ads. You want to avoid them, of course, but antiviruses won't help you.
Some third-party features can be useful, such as the function to locate your lost smartphone. However, Google offers the Find My feature free of charge. Same observation for the optional VPN function, dedicated solutions will be more effective.
Common sense and some advice
It only takes a little common sense to avoid malware on Android. Limiting your app downloads from the Play Store will protect you from almost any threat. Antivirus apps are usually unnecessary, and worse yet, they can negatively impact your smartphone's performance. Next, check the permissions required by an app. If they turn out to be strange compared to the functions offered by the app, you will probably have to be careful.
We advise you to read and re-read this file, it will be much more useful to you than an antivirus application.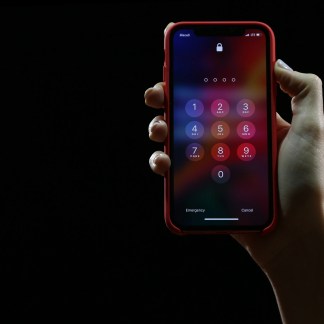 Let's not lie to ourselves, few of us have the right safety reflexes. However, our smartphones, tablets and PCs house a great deal of private data. So you surely have an interest in following these …
Read more