Game news Recompile: A release date for futuristic metroidvania
Published on 7/21/2021 8:12 PM
Announced at E3 2019 by Phigames and Dear Villagers, Recompile is a metroidvania that went very quietly in the year that followed before reappearing to present its Xbox Series and PS5 versions.
On June 17 and just after E3, the developers unveiled the gameplay of this Recompile, before unveiling a release window in August. Today, Phigames and Dear Villagers have communicated again to inform us that Recompile out on August 19 on PC, PS5 and Xbox Series. If you are a Game Pass subscriber, good news: the title will be integrated into the catalog upon release. Taking the form of a metroidvania, the title will ask players to embody a half-conscious piece of code prisoner within the central unit of an AI, the Hypervisor, responsible for destroying intrusive programs.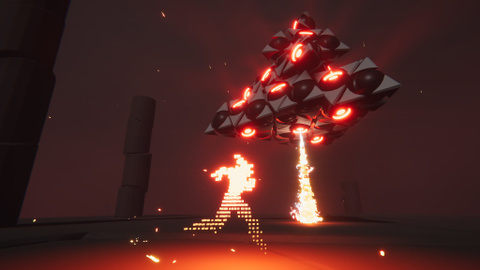 It will therefore be necessary to escape, by exploring a universe that will gradually open up. As in other titles of the genre, it will take recover new abilities, face various enemies, jump from platform to platform, all using superpowers and weapons, to discover new areas and progress. The storyline was written by Faye Simms, and will invite players to repair systems, restore archives, hack and destroy numerous enemies, all while seeking to uncover the true objectives of AI.
Through MalloDelic, Journalist jeuxvideo.com
MP