News hardware Steam Deck: The Steam Big Picture interface is doomed to disappear
Published on 7/21/2021 8:48 PM
At the heart of the news since its announcement, the Steam Deck continues to be gradually unveiled by Valve according to the company's interventions. Today, it is the console interface that is at the heart of the matter, and more particularly the Big Picture.
If you use Steam, you've probably tried this mode before. Launched in 2012, it totally transforms the support interface to be easier to use remotely and with a controller. For the Steam Deck, Valve will be reworking the menus a lot, and this will have a notable consequence. Ultimately, the interface of the portable console will replace the Big Picture mode, which will therefore bow out in the near future. The interface had accompanied the launch of the Steam Machines, but has ultimately changed very little since. The announcement of this future replacement has taken place on the official forums from Steam, after a user asked if the Steam Deck operating system was Big Picture's next evolution:
Is the Steam Deck operating system the next step for Big Picture? Compared to the UI we have now, everything looks so outdated and I would like most of the functionality to be carried over from Big Picture Mode, which is woefully outdated.

Yes, we will replace Big Picture with the new Deck UI. We don't have a deployment window to announce yet.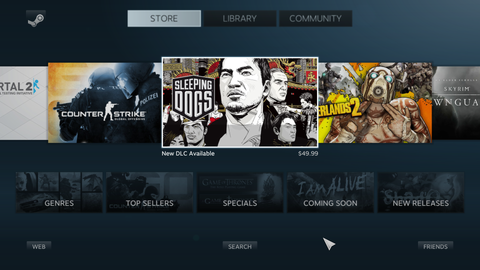 To read also
Through MalloDelic, Writing jeuxvideo.com
MP