That's what happened to the children of the ABBA!
IMAGO / TT
09/27/2021 1:21 p.m.
ABBA is one of the most successful pop bands in music history. The four members are not only musical colleagues, but were also lovers at times – and are parents to this day. From real Abba offspring, but also children from less musical connections. We have the facts.
ABBA – that's Agnetha Fältskog (71), Björn Ulvaeus (76), Benny Andersson (74) and Anni-Frid Lyngstad (75). Agnetha and Björn were a couple during their active time in the band, as were Benny and Anni-Frid.
But with their relationships, the band also broke up in the end, even if they celebrate their comeback in 2021, which probably proves that the breakups went without bad blood – or that bitter tears have now dried up.
All four ABBAs are parents of several children, with only Fältskog and Ulvaeus having children together. We have put together here what the children of ABBA members are up to and up to.
The children of Agnetha Fältskog and Björn Ulvaeus
Ulvaeus and Fältskog met on TV in May 1969, three years before ABBA was founded. The two entered into a relationship and were married from 1971 to 1979. The marriage had two children: Linda Ulvaeus (48) and Peter Christian Ulvaeus (43).
Linda Ulvaeus, the Theaterstar
Linda Elin Ulvaeus was born on February 23, 1973 in Vallentuna. She is an actress and a singer. When she was only 7 years old, she and her famous mother recorded a Swedish Christmas album: "Nu tändas tusen juleljus" (in German, for example: "Now a thousand Christmas candles are being lit").
From 1999 to 2003 Linda Ulvaeus studied at the Theater School in Stockholm. Today she is a very successful actress in Sweden. Despite minor film roles, she is primarily active in the theater. For example, she played in theater productions of "Who is Afraid of Virginia Woolf?", "Dangerous Liaisons" and "Anatevka" and also in the world premiere of a musical composed by her father, "Kristina från Duvemåla" (in German: "Kristina aus Duvemåla "), with.
Linda Ulvaeus is also married and has three daughters.
Linda Ulvaeus at a 2019 film premiere
Photo: IMAGO / TT
Peter Christian Ulvaeus
Peter Christian Ulvaeus was born on December 4, 1977 in Lidingö. Apart from the album "Kom följ med i vår karusell" (in German for example: "Come ride with us on the carousel"), which he recorded with his mother in 1987, he was never much in the public eye.
Today he lives with his partner and daughter just like his sister and her family on his mother's estate in Ekerö, Stockholm, Sweden.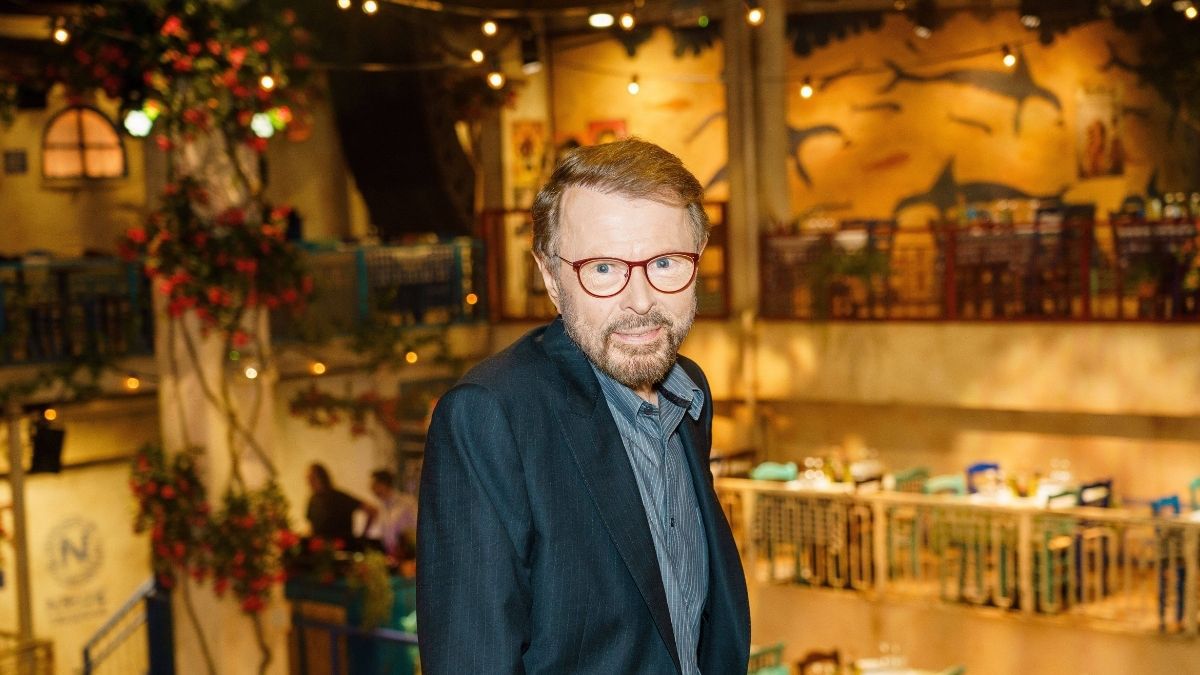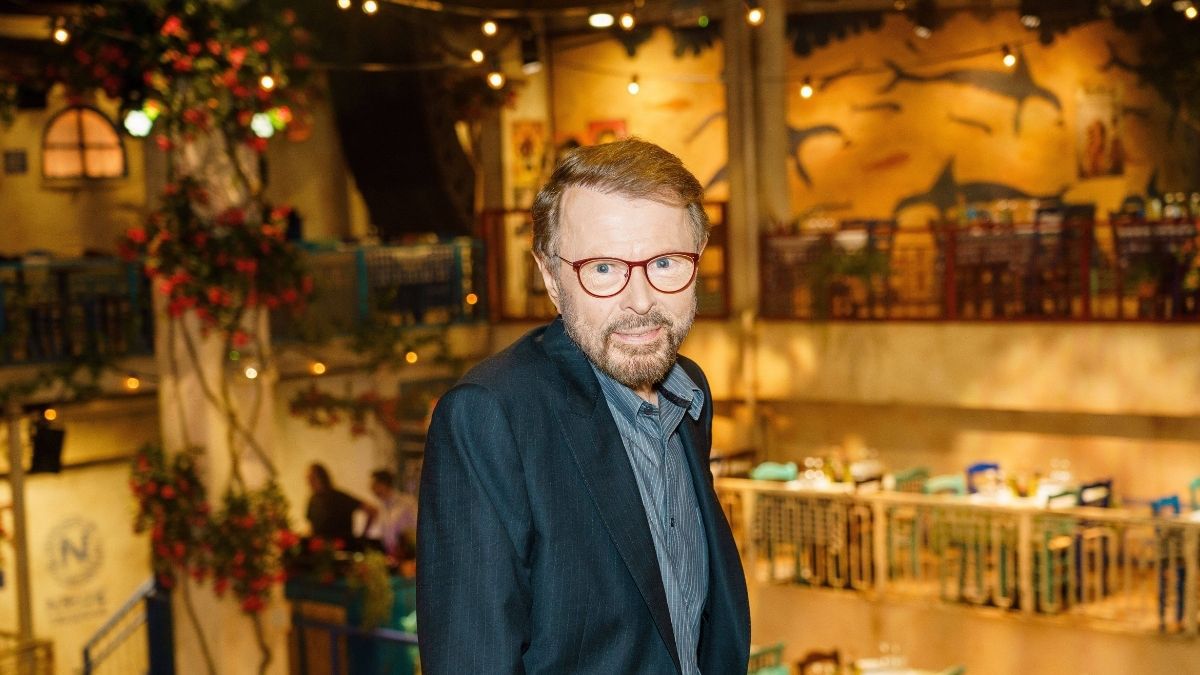 Hardly any of Björn Ulvaeus' children followed in their father's footsteps
IMAGO / TT
Björn Ulvaeu's children from his marriage to Lena Kallersjö
While Agnetha Fältskog had no other children after her separation from Bjön Ulvaeus, Bjön Ulvaeus himself still has two daughters with the music journalist Lena Kallersjö (72): Emma Ulvaeus (39) and Anna Ulvaeus (35).
Emma Ulvaeus
Emma Eleonora Ulvaeus was born on January 3, 1982. From her earliest childhood there are a few photos with her father that have also been made public. Emma Ulvaeus now lives completely withdrawn from the public, which is why nothing else is really known about her.
Anna Ulvaeus
Anna Linnea Ulvaeus was born on April 29, 1986. Like her sister Emma Eleonora Ulvaeus, she lives apart from the public.
Benny Andersson's children
Benny Andersson was in a relationship with ABBA band colleague Anni-Frid Lyngstad from 1971 to 1980 and was briefly married to her, but the two had no children together.
Before Lyngstad, Andersson was in a relationship with Christina Grönvall and had two children with her who bear their mother's name: Hans-Peter Grönvall (58) and Hélene Grönvall (56).
In 1981, after divorcing Lyngstad, Andersson remarried, this time to TV presenter Mona Nörklit (78). He has a son with her: Ludvig Andersson (39).
Continuing the family business: Hans-Peter Grönvall
Hans-Peter Grönvall was born on August 20, 1963 in Spånga. He actually followed in his father's footsteps and became a musician.
Since 1991 he has been a member of the Swedish ethnopop band One More Time, which never officially broke up, but has not released anything since 1997. In 1994 Grönvall married his bandmate Nanne Nordqvist, with whom he had been making music since 1981.
Like his father, Hans-Peter Grönvall also took part in the Eurovision Song Contest with his band and came third there in 1996 in Oslo. Nanne Grönvall later started a solo career and is now one of Sweden's most popular singers. The couple have three sons.
Check out this post on Instagram A post shared by Nanne Gro? Nvall (@nannegronvall)
Hélene Grönvall
In stark contrast to her brother, Hélene Grönvall avoids the public, and so ultimately only the year of her birth is known: 1965.
Ludvig Andersson
Ludvig Andersson was born in January 1982. He is a music and film producer. For example, he produced the continuation of the film adaptation of the ABBA musical "Mamma Mia!", "Mamma Mia!" Here we go again "(2018). He also worked on the music for the film "Zirkel" (2015), which he produced.
So he is not one of Sweden's big stars like his father or half-brother, but he is quite successful in the artistic field. But he has a connection to Germany: Ludvig has been married to the Munich artist Milana Schoeller since 2015. The bride is a successful painter and daughter of entrepreneur Christoph Schoeller and PR lady Andrea Schoeller. Milana and her Ludvig learned? met on a polar expedition in 2010 and now live together in Sweden.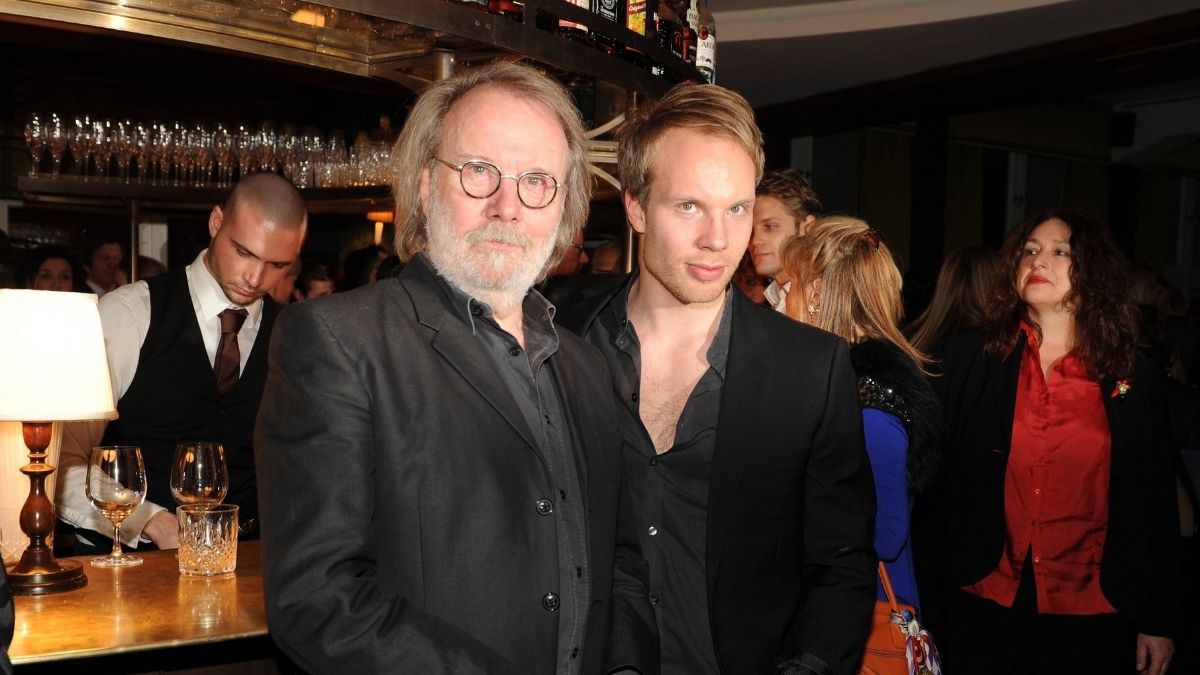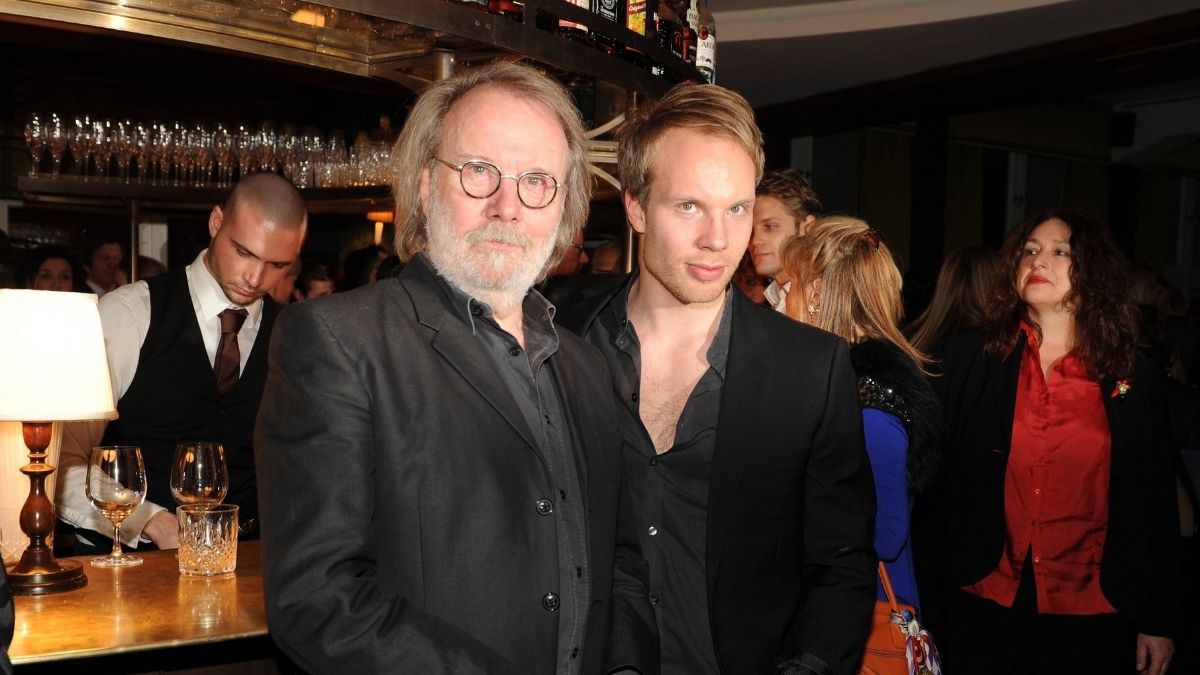 ABBA founder Benny Andersson and his son Ludvig 2015 in Berlin
Foto: IMAGO / Eventpres
Anni-Frid Lyngstad's children from his first marriage
The fourth ABBA member Anni-Frid "Frida" Lyngstad was married to the carpet dealer and amateur musician Ragnar Fredriksson from 1964 to 1970. The couple had a daughter, Ann Lise-Lotte Fredriksson (1967-1998), and a son, Hans Ragnar Fredriksson (58).
Later relationships with Benny Andersson, Heinrich Ruzzo Prinz Reuss von Plauen (1950-1999) and Henry Smith (65) did not produce any children.
The tragedy of Ann Lise-Lotte Fredriksson
Despite the success with numerous solo albums and the continued love of the fans, Frida Lyngstad seems to have been haunted by bad luck after her time at ABBA. Her daughter Ann Lise-Lotte, born on February 25, 1967, had a car accident in Livonia, New York on January 13, 1998 and died soon after of the injuries sustained in the car accident. She was only 30 years old.
On October 29, 1999, cancer put an end to the life of Frida's third husband, Heinrich Ruzzo, Prince Reuss von Plauen.
Hans Ragnar Fredriksson
Anni-Frid's son Hans Ragnar Fredriksson was born on January 26, 1963. Like the majority of ABBA children, it is not in public and, since it originates from a marriage before ABBA, it was probably never of particular interest to fans and paparazzi. (Editorial department KuT)