Introduced as part of the Renaulution plan, the Mobilize brand is stepping up the pace with three new urban electric vehicles unveiled at the Viva Technology trade fair. Welcome to Mobilize Duo, Mobilize Bento and Mobilize Hippo.
Mobilize Duo // Source : Renault
In mid-January 2021, the Renault group unsheathed a major offensive in which the electric had a place of choice: the Renaulution, contraction of the words Renault and revolution, revolved around four major brands that are Renault, Alpine, Dacia and Mobilize. This last entity acting as a little news entirely dedicated to new mobility.
Initially, Mobilize will rely on four urban vehicles adapted to targeted needs. Two of them must, for example, be dedicated to carsharing. After several months of gestation, the project becomes even more concrete: three Mobilize models were unveiled at the Viva Technology trade fair, located in Paris from June 16 to 19, 2021.
Shared mobility, delivery and last mile
First of all, note that this trio will not be marketed to the general public: it will primarily be used for shared mobility and the last mile. These three small electric vehicles are called Duo, Bento and Hippo. The first named has already been seen as part of the presentation of the Renaulution plan.
Source : Renault Mobilize
At the time called Renault EZ-1 Prototype, Duo is akin to a trendy two-seater and stands out as the worthy successor to the Twizy – in a little more sophisticated. In its press release, the tricolor firm indicates that it "will integrate 50% recycled materials in its manufacture". Duo will also be 95% recyclable in the new Re-Factory in Flins.
Hippo, modularity at the heart of the vehicle
In January, the manufacturer gave some first clues as to its operation: there would be no need for a key to open it, but a simple smartphone. Pricing would be based on time or mileage. Caution, Renault has not definitively confirmed this type of detail.
For its part, Bento will be "offered for the delivery or transport of space-saving goods», We can read. Designed on the basis of the Mobilize Duo, this vehicle is fitted with a 1m³ loading box to transport small objects.
Mobilize BENTO // Source : Renault Mobilize
Mobilize HIPPO // Source : Renault Mobilize
Finally, Hippo will mainly be used for last mile delivery. Modular, this small utility, also electric, was designed for "respond to the problem of delivery in urban and peri-urban areas and in zero emission perimeters ».
Interchangeable loading modules will meet user needs (refrigerated transport, parcel delivery), thanks to a loading capacity of 200 kg and a volume of 3 m 3.
Renault did not specify their deployment schedule.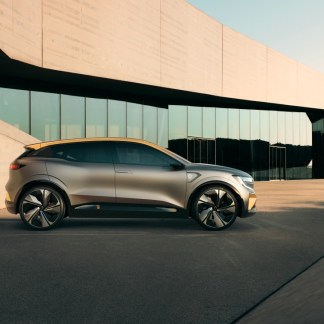 The future electric vehicles of the Renault-Nissan-Mitsubishi Alliance will be based on a new platform called CMF-EV. Gilles Le Borgne, director of engineering at Renault, gave a few details about it. The opportunity to catch a glimpse of …
Read more